TIMESKALTENG, GRESIK – The local community of Gresik, East Java could put a happy smile on their face for Dalegan Beach has been reopened since Monday (28/6/2020). This beach has been reopened after being enclosed for more than 3 months during the pandemic.
During this time, the management of the beach also implement Covid-19 protocol standard for all of their visitors. They asked them to always put on a mask, wash their hand before entering the beach and also check their body temperature.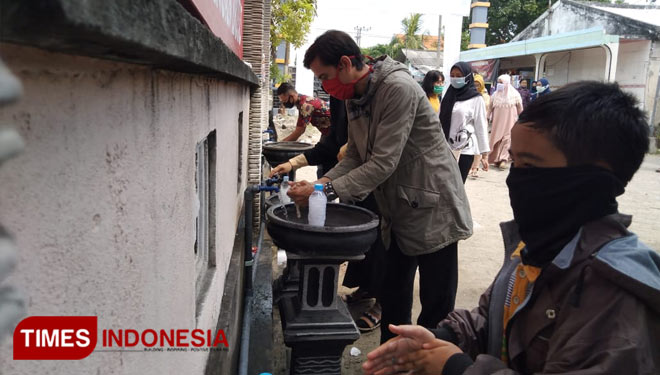 While enjoying their time at Dalegan Beach, they also asked to do a physical distancing and avoid to make some crowd. They even provide some mask for the visitor which apparently forgot to wear one.
"We lost around IDR 300 M of profit during this enclosure. And we hope that this reopening could bring a fresh air for the economy," Gatot, the manager of Dalegan Beach said on Sunday (28/6/2020).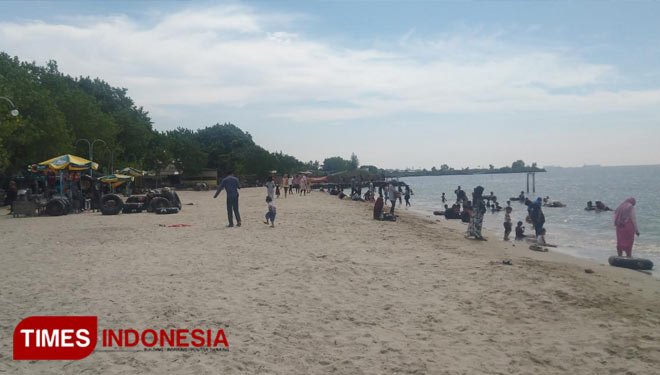 On another location, Safirah, A local visitor said that she enjoys her time being at Dalegan BEch, beside the beautiful white sand along the beach, Dalegan also has another attraction such as banana boat and lots of beautiful spot for selfie.
"This beach always provides different feeling and sensation each time I came here. The ticket fare is quite affordable and there a lot of attractions you could find," Safirah said while enjoying her time at Dalegan Beach, Gresik, East Java. (*)
Baca Berita Peristiwa dan Politik terbaru di Indonesia dan luar negeri lainnya hanya di TIMES Indonesia.